That's not my name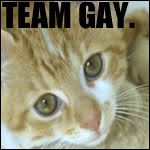 Being body positive doesn't mean that you have to be positive 24/7.
It entails learning to love the body you have.
It's a journey.
You don't always have to like your body.
Part of being body positive is unlearning all of the hatred you have toward your body and that doesn't happen over night.
It's okay to have bad days.
(via smirenye)
millions of real existing people fall in love with straight men. what the fuck

im still thinking about this. they dont just befriend and hang out with straight men, they get emotional about them. they think 'this person is the best thing that ever happened to me'. i think there was a time when this phenomenon made sense to me but now it does not.

I'm actually in love with a straight man and it STILL doesn't make sense to me.
(via corenna)
"When you love someone, you do not love them all the time, in exactly the same way, from moment to moment. It is an impossibility. It is even a lie to pretend to. And yet this is exactly what most of us demand. We have so little faith in the ebb and flow of life, of love, of relationships. We leap at the flow of the tide and resist in terror its ebb. We are afraid it will never return. We insist on permanency, on duration, on continuity; when the only continuity possible, in life as in love, is in growth, in fluidity - in freedom, in the sense that the dancers are free, barely touching as they pass, but partners in the same pattern.

The only real security is not in owning or possessing, not in demanding or expecting, not in hoping, even. Security in a relationship lies neither in looking back to what was in nostalgia, nor forward to what it might be in dread or anticipation, but living in the present relationship and accepting it as it is now. Relationships must be like islands, one must accept them for what they are here and now, within their limits - islands, surrounded and interrupted by the sea, and continually visited and abandoned by the tides."
—
Anne Morrow Lindbergh's "The Gift From The Sea" (via loveyourchaos)
ok ok ok
(via lesbianspaceprincex)
(Source: feminismandfitness, via smirenye)
(Source: lunaoki, via liquorinthefront)